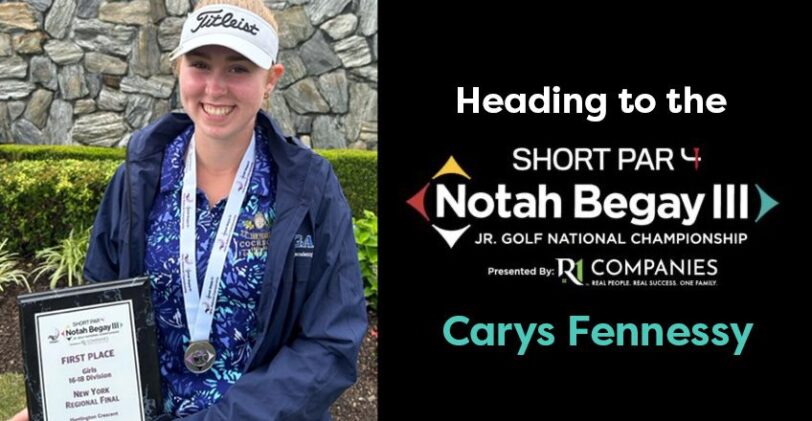 August 1, 2023
SJGA Golfer Carys Fennessy, won the New York Regional and qualified for the Notah Begay lll National Championship. The Nationals are being held November 9-11 in Louisiana and will be taped to be aired in December on the Golf Channel!
The tournament was on May 27, 2023 at Cherry Creek Golf Links in Riverhead, New York. Carys posted rounds of 70 (-2) and 75(+3) to finish the 36 holes at 1 over par and a 3 shot victory. This is the second time Carys has qualified for this event, doing so in 2021.
We can't wait to watch the event!