Supporting Future Champions on the Course and Beyond
Seacoast Junior Golf is a 501(c)3 non-profit sports-based youth development program that focuses on teaching golf skills and life skills through the game of golf. We serve the Seacoast, New Hampshire region. This includes Barrington, Dover, Durham, Greenland, Hampton, Nottingham, Portsmouth, Rollinsford, Rye, Somersworth, and Stratham.
The mission of the Seacoast Junior Golf Association is to enhance the lives of youth by providing educational programs that promote team-building, establishing mentorships, and building character through the game of golf. We strive to build a foundation in our juniors' lives that begins on the golf course and matures to success in life.
The building blocks of our curriculum are character development, mentorship, and teamwork.
We are committed to creating an engaging, safe, and inclusive environment. We welcome people from all backgrounds and believe that, by embracing diverse perspectives, we are better equipped to accomplish our mission of developing golf's next generation.
The Seacoast Junior Golf Association is dedicated to the teaching golf skills and life skills through the game of golf. The association provides for the growth and development of young men and women who aspire to develop lifelong golf skills, excel at golf, and compete through high school and beyond.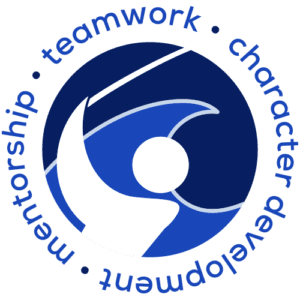 The purpose of SJGA is to support local community efforts in the area of youth golf as the SJGA Board may determine. Examples of these include, but are not limited to:
High School Golf
Junior Golf
First Tee
Our Values
SJGA members will learn more than just the game of golf. We help empower them with confidence and teach them valuable life skills. From leadership skills to inspiring healthy living, we use the Five E's of Golf to Empower, Enrich, Engage, Exercise, and Energize kids through the game of golf.
Our Vision
The Seacoast Junior Golf Program will get your child started in golf so that they can get an early advantage on everything that golf has to offer. Our program will introduce your child to golf skills, life skills, golf rules, and etiquette.
Our academy will strive to offer several levels of classes. We plan to build from the top down. At the beginning, we will focus on local high school golf programs and develop amenities that will eventually be utilized by all levels. We anticipate support from local golf courses so that the junior players have local facilities to utilize for practice.
Our vision is to establish a local junior golf program to deliver exceptional opportunity to youth regardless of a family's ability to pay.
---